Paragliding in Israel
Paragliding flight's is very popular extreme sport in Israel.
Paragliding can be done in a number of places in Israel
In the centr and in the north םf the country.
Many users turn to us -Extreme Israel and seek to coordinate Paragliding flight's
It's romantic and original gift for your love one's.
There's no need for prior knowledge, gliding is suitable for all ages between 8 to 120
Paragliding in Netanya during the summer
The flight carried out above the beach in Netanya
Flight duration is 20 minutes.
Active: June to September, at noon.
110$ Per person.
For reservations call now: 972-53-3310639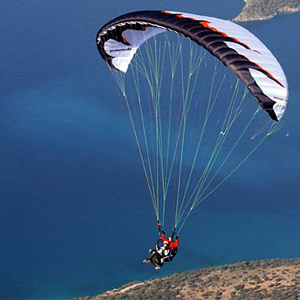 paragliding at Netanya
Paragliding in the North
The flight carried out over the mountains in the north
Mount Tabor, Gilboa, Golan Heights
Flight duration is 20 minutes.
Active: In winter, at noon.
139$ Per person.
For reservations call now: 972-53-3310639 
Israel Extreme Activities
A wide variety of  Extreme activities Israel
For information call: 053-3310639